THE ARCHIVES COLLECTION
​2014-2015
---
Untitled
Photoessay by Michelle Keating and Bryanna Cluett

Press "Play" to view photoessay.

A Community Visit — My Mind
By Courtney Downey

Welcome! Here we are at the dream center. This place is intense, so watch your step! Seriously, each step is a couple feet tall. Don't be afraid, the skeleton standing in the field is very friendly. I understand if you don't want to say hello though.

READ MORE...
---
Sticks and Stones
Spoken Word by MacKenzie D.

---

A Visit to Africville
​Diorama by Clara Swift

Who Am I?


By Michelle Keating

​Like a painting
on the wall,
I was made
the way
the artist wanted.
I was crafted
to fit
the puzzle
which I was
forced
to be
a part of.
My brittle frame
of mind
slowly
disintegrated
into an
empty void.
A void,
which no longer
remembers
my identity.

Starry Night by Van Gogh: A poem
By Kassidy Gray

Yellow stars light the sky like bulbs light a city

The crescent moon rides a wave of blue, like at any

moment it will become engulfed.
​

If you look closely you will see a gentle looking church

Surrounded by homes, and to me, this is what stands

out the most.

It is said that Van Gogh would eat his yellow paint.

He believed that, then, the happiness would be inside him.

Maybe these yellow stars, the stars that light the sky,

maybe those were the bulbs that lit Van Gogh's life.
---
The House with the Grandfather Clock
Fiction by Robyn Ellis

Her brother would always say, don't go into the house at the end of the street. The one with the grandfather clock you could see through the front window. It's a bad house.

When she'd ask why, he'd give her a sad look. He'd say he had a friend who went in there once with a girl, a friend who'd never come out. Then, he'd smile, and she'd wonder if he was making the whole thing up. He'd just shrug and tell her to be careful, and to trust him on this.

And she did. She always listened to her big brother, even after the accident left him speechless and immobile. Anytime she passed the house, his words would always ring in her head, and she'd speed past with her work held close to her chest and her head held down.

It made her wonder why she'd decided this was a good idea. With her hand on the doorknob and her breath caught in her throat, she turned to her friend, May, who stood beside her. May flashed her a smile.

​READ MORE...

---

Study in Circles
Visual-to-verse poem by Hayley Bone

---

An Improviser's Guide to Alderney Landing: Youth and Art Collide at Nocturne
Article by Hannah Prozenko - November 2014

Students from the Dartmouth High School Improv Club buzzed with energy after completing the first of five performances at Alderney Landing on Saturday night.

READ MORE...

---

Untitled
Spoken word poem by Angus Maclean

His emotions came in oversized tides that would swell up inside and collide with his surroundings. These emotions would decide what he did and would not abide by the rules that he would normally follow. They were now something on which he relied because they supplied him with a feeling of which his upside-down mind couldn't get enough.

Who knew what was going on with him, because he sure did not. He thought that he could fix it by trying to feel nothing at all, but the emotions came in thousands of watts that couldn't be controlled. If happiness couldn't be bought, no it could not, but what he forgot is what brought him to the spot in which he stands. As the memories rolled in, so did his emotions, which could not be fought, and he again becomes caught in the labyrinth that we call "heartbreak".

But why should he even care about this pigsty of an earth? He needed to realize that the beautiful things of this world are not in huge supply, and it is implied that in order to find these things, you must try to look harder, for the little dots of nirvana may or may not be nearby.

Words of a Negro
Rant/Spoken word by Justice Dudka

where are they now

those singers like Justin Bieber and those

trust fund children dying to be black until being

black

means dying
​

hands up

I swear I'm innocent

now because I wanted a smoke and they thought I didn't pay -

my new currency is

the splotches of blood that litter the concrete

please don't tell me that equality is here

because the picket signs and broken hearts

don't lie

and it's a sin for parents to have to bury

a child

don't tell me that black students aren't disciplined harder than white students because I remember in grade 4 when the teacher brought a ruler down on my cousin's dark arm. and he held back tears because a boy came up to him after and said "n****** gotta pay"

and don't tell me this doesn't happen here because my best friend in grade 8 burned with hatred when a cross was burned on her front lawn

and don't tell me that no black people are murdered by police brutality

​how about

Armand Bennett

Eric Garner

Ezell Ford

Tamir Rice

Darrien Hunt

Dante Parker

John Crawford

Michael Brown

the list keeps growing

who is next? will it be me?

I've never owned a gun and nor will I ever because I'll always surrender because next thing you know I have six warning shots in my back

who is next?

will it be my 4 year old brother? will he be wrongfully arrested and thrown to the ground? and if he struggles will a gun be pressed against his temple?

now this may seem farfetched and I may have it easy but in me I have half the people in power and half of me is the people that have lived through centuries of oppression and have gone deaf from the crack of a whip

and if you're tired of hearing about racism, then imagine how exhausting it is living it

and I'm telling you that the protests and riots will continue until there is nothing left to protest

you're wrong if you think all cops give a damn about a negro

Don't shoot me

Bang

They're praised as a hero
---
Remembrance Day Flash Mob
By Drama 12 - 2011

---

Untitled
Visual-to-verse poem by Jayda Grady


---

Anna's Dream
Comic by Rachel MacQueen

Villanelle
By Jayda Grady


Nature falls into a soft slumber, hitting winter's peak

The air becomes crisp

With the fall of the last leaf
​
The night shifts, and begins to get bleak

The sun is now greatly missed as

Nature falls into a soft slumber, hitting winter's peak

The window that was once drafty now shrieks

Finding any shred of warmth on the coldest day is a gift

Nature falls into a soft slumber, hitting winter's peak

The water freezes in the creek

The trees surround it adrift

With the fall of the last leaf

Its branches become fragile and weak

As they sway in the wind, a gentle wisp

Nature falls into a soft slumber, hitting winter's peak

With the fall of the last leaf

---

Humankind: A ballad
By Anonymous

Reading and learning, reaching for clarity
Giving their earnings, donating to charity
Making a place for those once oppressed
Humankind: they're the best of the best

Healing and feeding to their utmost ability

Helping the misfortunate from city to city

When something goes wrong, fix it through protest

Humankind: among the rest, they're the best

Intervening in wars when they deem them wrong

Altering the death list; it's more than twice as long

Praising war heroes, claiming them blessed

Humankind: are they really the best?

Ignoring some crimes for personal gains

Blaming some innocents, binding with chains

Shunning the delusional, and then the depressed

Humankind: they're shoddy at best

"Helping the misfortunate" is working them like slaves

They keep working and working, digging their graves

Silencing "bad" secrets and hiding the rest

Humankind: they're far from the best

Kind and caring? Surely you jest

Humankind is the worst, not the best

---

On Love
By Hayley Bone

I am in love

With the long-haired, innocent, round

featured blonde

Her one crossed eye

I love the smell of musty carpet

The soaring, sugary music, rising from the pit

Quality Streets and clementines, a carbonated stomach

waiting in the wings

I love the girl who can't help herself

But brings joy in sunshine and finger puppets

To the sterile smelling ward with round corners

READ MORE...
---
Papier-maché sculptures
By Mr. Church's Art 10 class
| | |
| --- | --- |
| Click on an image to open the gallery. | |
---
​​The World Above
By Anonymous

A loud cannon booms

A plane thunders through the air

Silently, birds fly

Is that an airplane?

No, it's moving far too fast

Colossal comet

The sky of the past

A fearsome environment

Pterodactyls fly

​READ MORE...

Mind Against Mind


By Regan McVicar-MacMullin

if you can't see it

or feel its defined edges

is it imaginary?

the black hole is deep

nestled in your grey matter

eating away at your sanity

your retinas relay

an image twisted and distorted

stretched like a circus mirror

READ MORE...

Haiku
By Robyn Ellis

The ocean is wide

You can't see its end at all

What's across the sea?

The grass stretches up

To you, it seems to tower

And tickle your nose

Our food grows in fields

Where wild bison once roamed

Maybe they still do
​

​

​​

READ MORE...
---
More papier-maché sculptures
By Mr. Church's Art 10 class
| | |
| --- | --- |
| Click on an image to open the gallery. | |
---
---
Haiku
By Patrick Halpin

Arrive at the rink

Head up to the dressing room

Begin to prepare

Right and then left skate

Finish putting on our gear

We are ready now

Deep into the zone

Coach gives a last-minute speech

"Let's get the wind boys!!"

READ MORE...

The Ocean
By Angus Maclean

A great gust of wind

The air flows through short brown hair

Calm and refreshed

The scent of the sea

It fills a body with life

Perfect remedy

Towering waves crash

Down upon the cold, white sand

Their soothing sound echoes
​READ MORE...

Haik-Love-U
By Deanna Hubley


A sister's love come late

It wraps you up in the sweet unfamiliar

A whole new world of possibility

A boyfriend's love could end wild days

But he gives me untameable passion

His lips are my reins, he pulls me in

A father's love, absent

Comes with promises of stability and fidelity

Only brings a sense of wanting needlessness
​
​READ MORE...
---
& more papier-maché sculptures
By Mr. Church's Art 10 class
| | |
| --- | --- |
| Click on an image to open the gallery. | |
---
Powered by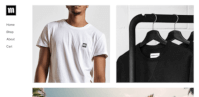 Create your own unique website with customizable templates.